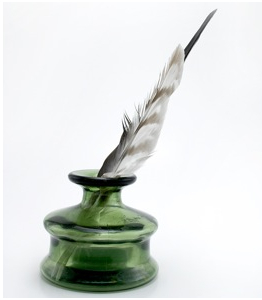 Today marks 21 days into my current writing challenge of 400 words for 40 days. I haven't been as focused on my novel (yes, I've given up pretending and have accepted the fact that The Devious Astrolabe is going to be my first novel), as I might like, however, I have been writing quite a bit. Without going into details that I don't want to share here, I seem to have found myself a muse of sorts for a kind of storytelling that I've never explored before and found myself writing quite a bit last week, finishing the first draft of one new short story, completing 3/4 of the first draft of another, and starting a new story that will probably run 10,000 – 12,000 words.
Now, I just need to get to editing some of this output!
Stats so far:
Week 1: 3950 words / average of 564 per day
Week 2: 5910 words / average of 844 per day
Week 3: 3776 words / average of 539 per day
I have several stories out to magazines, but still no publication luck. After this challenge, I plan on taking 2 weeks to really focus on editing some of these stories and finding markets for them.
In other news, I'm assisting a friend who has started a new website called The Dueling Quill, which offers writers a chance to get into the habit of writing. The site will suggest a title, a maximum word count, and a genre and writers will have a week to write something that then gets posted. Readers will vote on their favorite stories and the winner of the duel will get . . . lots of praise and the knowledge of a job well done. Ok, so not much of a prize, but if you are struggling to make writing a regular habit, you might want to check it out.
How's your writing going?
On this day..