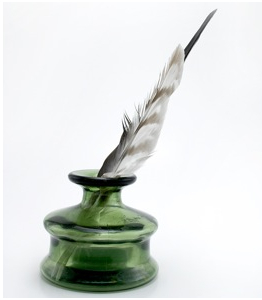 Today marks the end of my third week of writing at least 250 words each and every day. I remained primarily focused on "The Devious Astrolabe," though I had several days when I didn't connect with that story and so I worked on a story I had started a while ago called "Carving Away."
Technically, my writing challenge ends this Thursday, August 6, but I think I'm going to extend it to next Sunday because it feels weird to end it in the middle of the week. I'm even wondering if I will end up giving myself next week off like I'd originally planned. I will certainly not not write just because it's supposed to be a non-writing week, I may simply not force any word limitation on my self. Or, maybe I'll work on some music ideas that have been rattling around my head.
But I'm getting ahead of myself. One of the points of this exercise is to focus on making the act of writing a daily habit and keep myself from getting all tangled up in worrying about the end product. So far, that seems to be working.
This weeks stats: 2621 words written, with a daily average of 374 words, bringing my total of the last three weeks to 7889.
On this day..