So I have a shop over at CafePress.com and have designed two t-shirts that I think are darn fun. Of course I'd love you to buy them so I can get a couple buck of extra cash, but more importantly, I'd love to know what you think of them as designs.
The first references a post I wrote a while ago: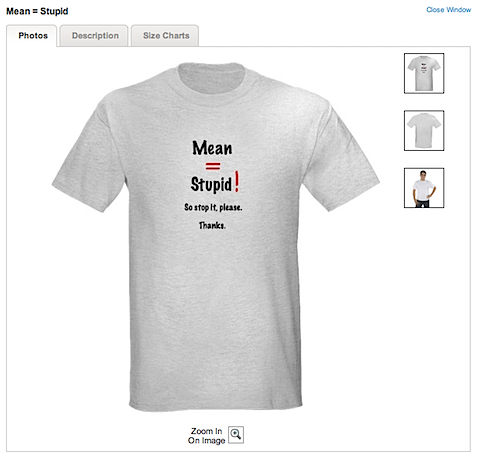 The second was a silly Tweet I made up and subsequently fell in love with: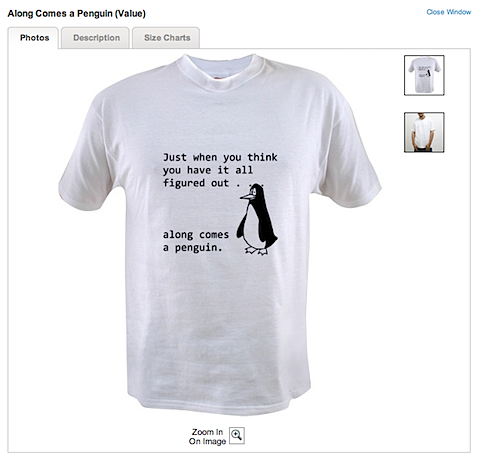 They come in a variety of colors and styles and if you like the design but there is a style of shirt on CafePress that you would like it on, drop me a comment and I'll be glad to add it to my store.
On this day..