Miscellaneous NON-Political Odds And Ends
I've been an a political kick the last couple of weeks what with all the convention folderol and elephant dung-slinging that's been going on. But there are other parts to my life . . . like being a geek. Here's my current desktop arrangement: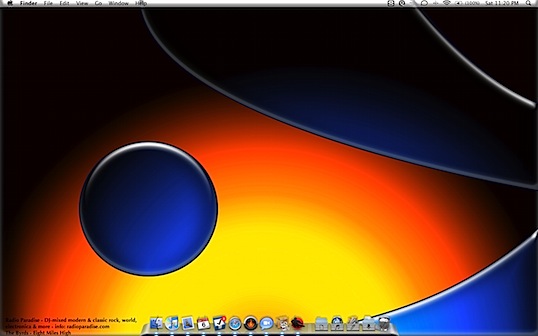 (GeekTool is showing my current iTunes song, the background is "Surreal wallpaper 2" by ltripley, and my dock customization came from Superdock site.)
~~~
I'm doing a lot of reading on my iPhone these days, as it has replaced my old Toshiba e755 (which gave up the ghost about a month before leaving NYC. I've been using two programs for this. Stanza and eReader.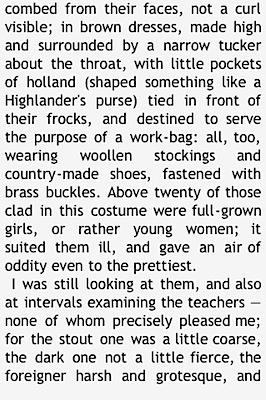 (Stanza)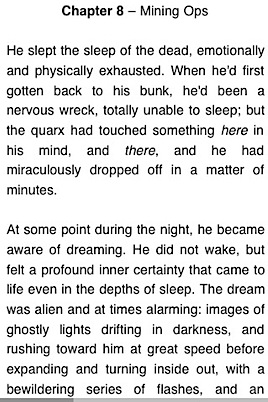 (eReader)
Now, I know that some people can't imagine reading books on a screen, much less a small screen like an iPhone, but I have gotten used to it and while I will probably buy the actual physical book of Anathem, for my "light" reading, the screen has become almost transparent to me and I can easily find myself engrossed in the book itself. eReader is a commercial site, although they will allow you to upload content to your bookshelf on their site and then sync that with your iPhone, while Stanza works with a desktop program to convert a large number of file types and then do a wireless sync over a wi-fi network. Stanza is the more flexible of the two, especially if you have a library of ebooks in different formats, but if you want to do right by authors and pay for your ebooks–although with the recognition that drm is involved–eReader has a large selection and their iPhone reader is top notch.
Both programs are free.
~~~
500 Words for 50 Days Update:
I'm 20 days into this challenge and I have missed my 500 mark twice: once I didn't quite make 500 words and the other time I didn't write anything. That was a day after major insomnia and I hadn't slept until after 6 am and the whole day moved like thick molasses for me. The good news is that I'm regularly exceeding my word count.
~~~
This is my new homepage for my browser.
~~~
The Clogs are one of my new, most favorite bands (along with the Rachel's).
~~~
Oh, and I'm moving back to Rhode Island in a couple of weeks.
On this day..