Now's the Time to Buy a Macbook Pro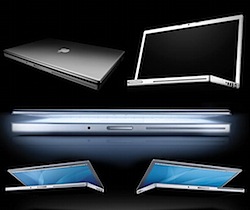 While there are some slight bumps to the computing power of Macbook Pros, the biggest difference between the previous generation and the current is the addition of a multi-touch trackpad. If you are willing to forgo that, this is a kick-ass time to get a Macbook Pro for some really good prices. MacMall has the lowest end models selling for $1544 after rebate, which is over $400 less than I paid for the same model only 8 months ago. Even Apple has them priced down to $1699. Unfortunately, if there is an Apple store in your state, you'll have to pay tax on the purchase so you might be better off with MacMall.
If you want an excellent, powerful and dependable laptop and don't need a multi-touch trackpad, at these prices you can't go wrong with the previous generation Macbook Pro.
On this day..