You've heard of Darth Vader, but what about
CHAD VADER, DAY SHIFT MANAGER!!
Check it out, yo:
Stormtroopers, Stormtroopers, Stormtroopers everywhere . . . and far sexier than you may have though possible. Red & Jonny have a unique predilection for taking pictures of themselves in all sorts of contexts wearing Stormtrooper helmets. The effect is equal parts sweet, sexy, odd, vaguely disturbing and strangely titillating.
Then there is the hand-crafted Asciimation version of Star Wars
Head over to FreakingNews.com for some Star Wars Photoshop Fun – this is my favorite: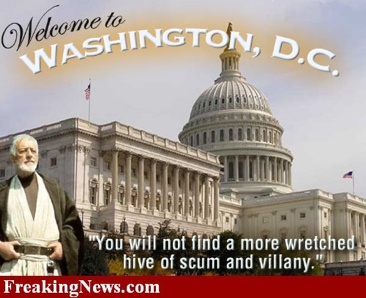 Finally, animating with light in Star Wars v. Star Trek (don't see much Trek in there, but the video is really cool):
Technorati Tags: fun, star wars, youtube
On this day..