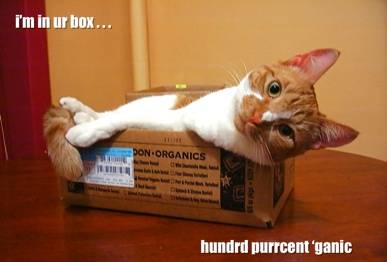 If you haven't encountered LOL Cats, you can venture on over to LOLCATS.com.
Just a warning, the phenomenon can be addictive. For example:
LOL Trek – "We Has Tribbles and Also Troubles"
The Holy but Hilarious: Lol Jeebus
For a more intellectual examination: try "Kitty Pidgin and Asymmetrical Tail-Wags"
Or "im in ur prgrammz, codin in ur dialect: LOLCode and Feline Dialectology"
Technorati Tags: cat, humor, lolcat
On this day..